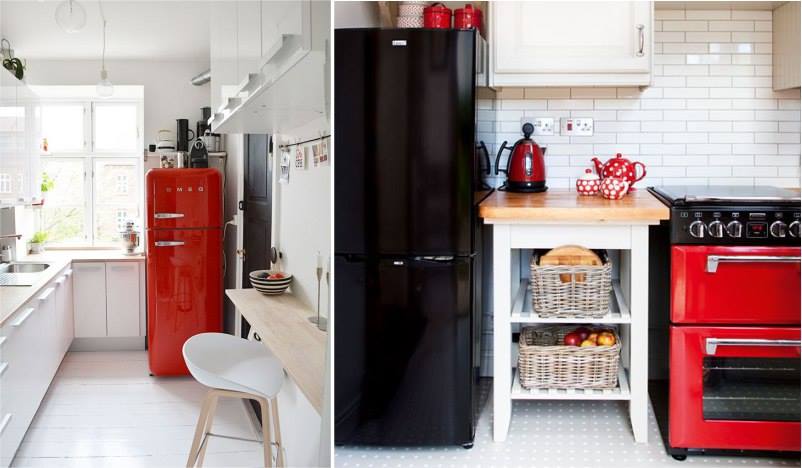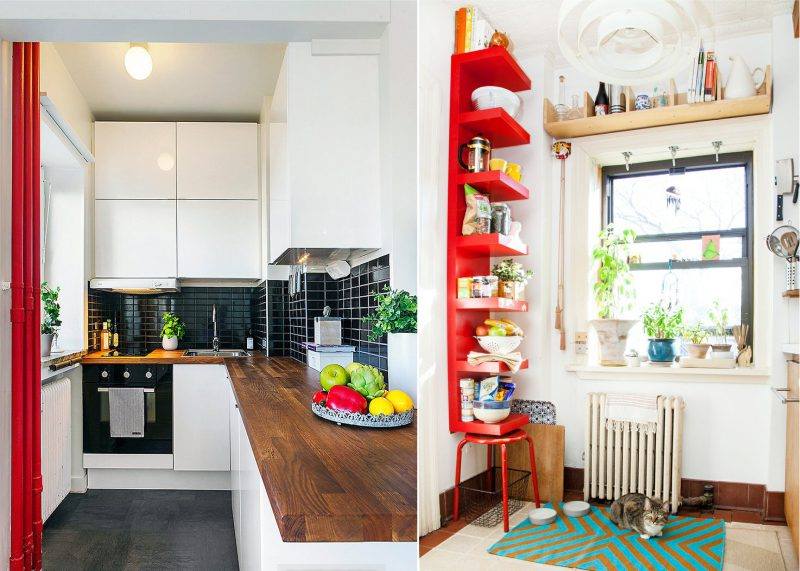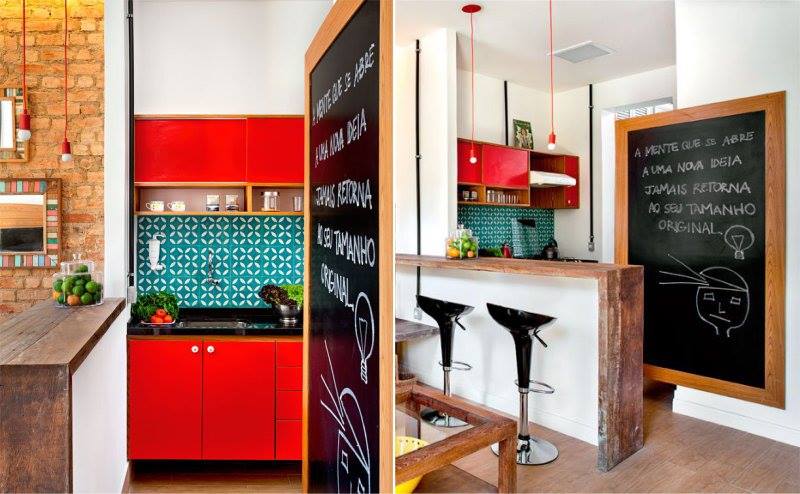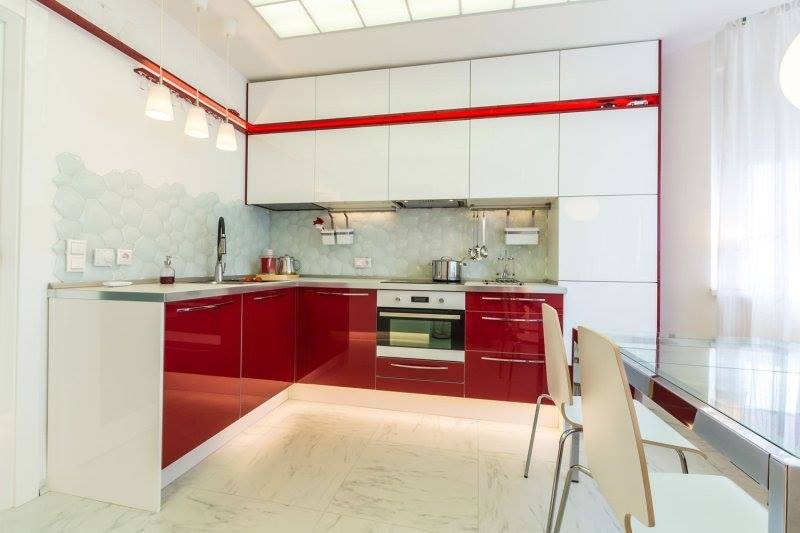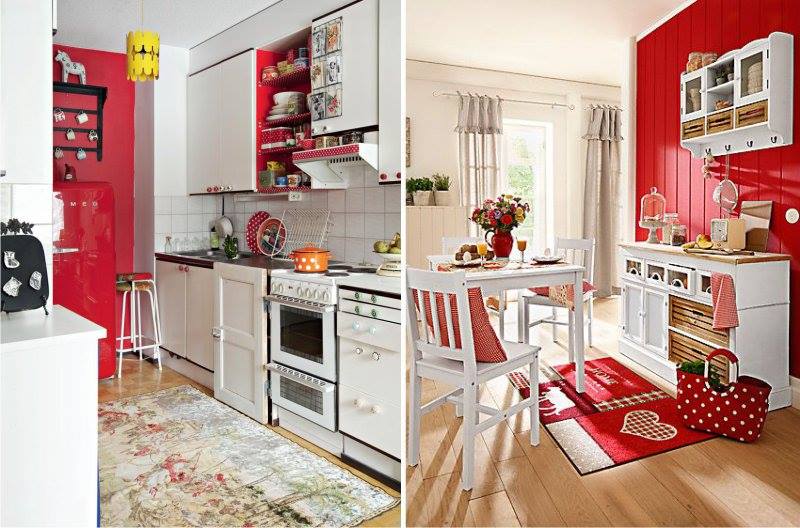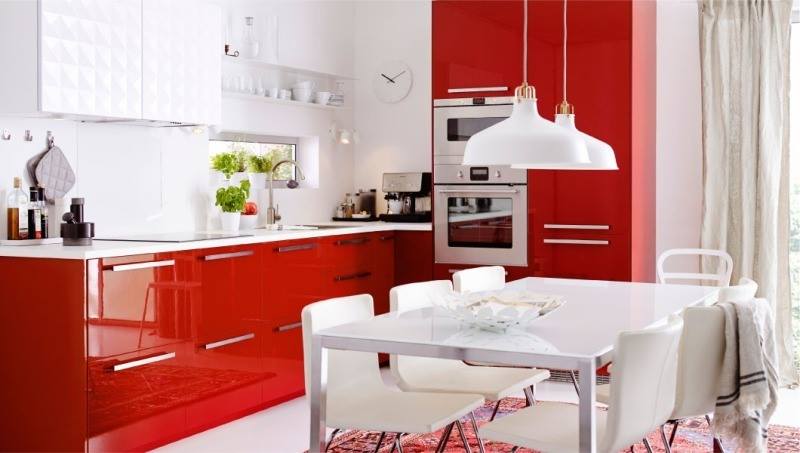 The red color in the interior of the kitchen: 4 Tips
Red kitchen has the following advantages:
it stimulates the appetite of households,
stimulates mental activity,
it creates an atmosphere of hospitality.
Cons kitchen in red colors:
the abundance of the red is tiring,
annoying,
provokes mental stress and anxiety.
Is suitable and is not suitable:
red kitchen suitable for hypotonics, and is contraindicated for hypertensives, as this color raises pressure,
also this is a great choice for extroverts - energetic, active, hospitable people,
but if you value peace and quiet in the house, the kitchen in red is not the best choice.
Optical properties of color:
red visually brings objects closer,
expands and makes them to look heavier.
For those who have just started to plan the kitchen design or would like to refresh the already formed interior, we prepared 4 tips on design with a few photos of kitchens in red in the interior for your inspiration.
Do not overdo it with the red, even if you have a large kitchen, as the red visually makes objects to seem closer and makes pieces of furniture or walls to look more massive. Red is more appropriate in the interior of the spacious kitchen, which lacks the feeling of intimacy and comfort.
In the interior of small kitchen, red is better to use only as accents, which will not overload the space, but will bring the necessary impetus of energy or comfort. For example, that can be chairs, tableware, decoration, textiles or electronics. However, permissible also red kitchen set, if the wall decoration has a neutral color, and it is better - white.
Observe the temperature of red color and orientation of kitchen,
Do not paint the whole wall in red.